Where children are known, loved, challenged
and inspired for their future.
Learning Spanish: The Confidence to Excel
By Ava Bynum, Class of 2021
Right before I began my first year of 6th grade at St. Anne's Episcopal School, I had a train of thoughts streaming through my mind, good and bad. I was very excited for the smaller classes and to be challenged, but transitioning to this new environment came with some worries. I was worried I wouldn't fit in and, recognizing that many of my new classmates had attended St. Anne's for years, was worried I would not know as much as my peers. I was especially nervous about how I would do in Spanish because I had limited instruction in that subject. Speaking the language aloud in front of peers had always been a fear of mine; I was worried that my classmates would snicker and laugh at the failure of my pronunciation. Consequently, I would get tense and feel sick to my stomach as I was called on to state something or present a project in Spanish. Although these fears and self-consciousness when speaking Spanish followed me to to the beginning of my first year at St. Anne's, my experiences at St. Anne's gave me the confidence to excel.
I have learned how to be challenged and have learned from my mistakes; all the teachers have been there to help me. St. Anne's has taught me how to be a leader, and I now strive to grow in every one of my classes. Both teachers and classmates have helped me find my voice, helped me grow, and I have so many close friends whom I trust and with whom I enjoy a good laugh. I especially have experienced tremendous growth in Spanish. I have more confidence when having to pronounce in Spanish and have learned so much from details about Christopher Columbus to presenting an entire slideshow about El Salvador. I see myself further growing in this discipline and aspire to travel in the future to different Spanish speaking countries. I am excited to try new foods, to learn about different traditions, and to confidently order food and speak to locals in Spanish. I still have so much to learn about in Spanish and can't wait to continue my journey in 7th and 8th grade at St. Anne's.
Upcoming Dates:
Math League Meet #2 - December 9
SSAT Testing at SAES - December 14
Christmas Concert (grades 2-8) - December 19
12:00 pm Dismissal for Christmas Break - December 20
Christmas Break - December 21 - January 5
Return to School - January 6
Math League Meet #3 - January 7
MS Geography Bee - January 10
Noon Dismissal - January 17
Reflections on the 2019 NAIS People of Color Conference: Revolutionary Love Project
Good Day St. Anne's Families,
This past week I had the opportunity to attend the 2019 NAIS People of Color Conference. The theme this year was 1619. 2019. Before. Beyond., Amplifying Our Intelligence to Liberate, Co-create, and Thrive. It was truly an amazing conference boasting over 7,000 educators representing independent schools from the United States and locations abroad. We were treated to presentations from amazing keynote speakers who left us wanting much more.
One of the speakers who resonated with me was Valerie Kaur, civil rights activist, filmmaker, author, and founder of the Revolutionary Love Project. In her presentation, she asked everyone in the audience to imagine one of our ancestors standing behind us as we listened. She asked us to imagine the energy that would be in the room and the confidence and love we would all feel. In her talk about Revolutionary Love, she focused on 1) Love for Others, 2) Love for our Opponents, and 3) Love for Ourselves. Important to note that she doesn't refer to anyone as an enemy, only opponents. Any thoughts on why that might be?
This conference was also important to me, as I was recognized as one of a small percentage of independent school Heads of Color in the country (8%). I was grateful to be representing St. Anne's Episcopal School and proud to be included in a list of amazing educators of color being recognized. It was humbling to stand on stage with the spirit of my mom Dorine Davis behind me as I acknowledged St. Anne's and Middletown Delaware in front of 7,000 educators. #heronproud.
Regards,
Barry
"The world is never saved in grand gestures, but in the simple accumulation of gentle, soft, almost invisible acts of compassion every day."
-Chris Abani-
Valerie Kaur
Love for others, love for opponents, love for ourselves.
Upcoming dates:

Preschool-1st Grade Christmas Concert - December 13
2nd-8th Grade Christmas Concert - December 19
Noon Dismissal / Start of Holiday Break - December 20
School Resumes - January 6
After School Clubs & Reminders
St. Anne's Giving Tree Traditions: The Trees Are Up!
The season of Advent, which began on Sunday, December 1st, is a time when we reach out and help those who have needs greater than our own. In keeping with our giving traditions, we have two giving tree opportunities again this year at St. Anne's.
We hope you will stop by and see how you can help a family in need and share the spirit of Christmas.
The All School Giving Tree
For many years, the St. Anne's community has provided holiday gifts to People's Place of Dover, which helps families in transitional housing. Many of the tags request simple amenities and clothes for children. The process to help is simple:
Take one or more ornament tags from the tree in the front foyer at St. Anne's
Purchase the gift described on the ornament,
Wrap the gift with the ornament tag on the outside.
Place it under the tree.
PLEASE NOTE:
It is very important to securely attach the ornament tag to the outside of the wrapped package so that it can be delivered properly.
Please assist young children in selecting a tag so that none are lost!
Presents are due back by Monday, December 16th.
Middle School Toy Tree
Middle School Student Council initiated a second giving tree years ago with the specific purpose of providing toys to Delaware children in need. We partner with Kind to Kids, an agency supporting children who are homeless or in foster care.
Every year, Kind to Kids expresses deep appreciation for the quality toys given to these children through the St. Anne's Middle School Toy Tree.
The gift should not be wrapped
Toy donation
No requests on the tree
Simply purchase a toy and put it under the tree
Presents are due back by Monday, December 16th
In this season of light, hope, and giving, please join us in making the season bright for those less fortunate than we are!
In light and love,
Chaplain Kathy Hanna
---
Calling all Alumni & Alumni Parents: Join us after the Christmas Concert!
In keeping with our annual tradition, alumni, former St. Anne's students and their parents are welcome to join us for a reception following the Christmas Concert.
Your St. Anne's Friends would love to see you!
December 19, 2019
7:30 - 9:00 pm
Alumni - join us in the St. Anne's Library!
Alumni Parents - St. Anne's Art Room!
Come enjoy refreshments and catch up!
RSVP to Jenny Randolph (jrandolph@stannesde.org) or text 443-480-5122
Would you like to help organize the event? Contact Mrs. Randolph if you would like to help to select the food, the music etc. Assistance with set-up and clean-up is also greatly appreciated, thanks!
---
Cookies & Cocoa with Middletown Police Department
Join us on Wednesday, December 18th, 7:30 am to 8:15 am
in the Dining Room to meet Middletown's finest!
Winter After School Clubs Announced!
Winter After School Clubs Begin
on Monday, January 13, 2020 (3:45 - 4:45 pm)
6 Sessions for $120 / $100 if contracted with Extended Care.
Sign up Today!
Please complete and return the club registration form linked below to the attention of the Business Office.
Photography - 2nd - 4th Grade - (Thursday - Starts January 16)
Tag You're It - Preschool to Kindergarten - (Thursday - Starts January 16)
Dance, Dance, Dance - Kindergarten - 3rd Grade (Wednesday - Starts January 15)
Live, Learn, Latin! - 6th to 8th Grade - (Wednesday - Starts January 15)
Lego Club - Preschool to 1st Grade - (Thursday - Starts January 16)
Math Mania - 1st to 4th Grade - (Tuesday - Starts January 14)
Book Club Fun - 3rd and 4th Grade (Monday & Thursday - Starts January 13)
---
Winter Break Camp (Ages 5-11)
MOMENTUM WINTER BREAK VOLLEYBALL CAMP
IF SCHOOL IS OUT, THEN MOMENTUM VOLLEYBALL CAMP IS IN!
Join us over Winter break for a fun filled Volleyball Camp! Camp is open to boys and girls and caters to children from the ages of 5 to 11 years old. Our Camp is packed full of fun and games and includes activities like:
Volleyball Skills introduction
Specific Skills training
Technical introduction to rules, rotations, etc
Skills clinics
Obstacles, Relay Races, Games
Game Play
Camp Dates:
December 23rd, 26th, 27th, 30th
January 2nd and 3rd
Camp Hours:
Camps are 9am-4pm. Extended Care is available for an additional cost and must be paid in advance.
Camp Cost: $40 per Day
Registration: Please register in advance. Walk in Rate is $50/Day.

What to Wear: Athletic shorts, t-shirt and athletic shoes (No tank tops)
Additional Info: Snacks are provided to campers daily. Lunches will be brought from home and should be nutritious and well balanced.
Club Director
Momentum Volleyball Club
Coming Soon! Report Cards & Grades Available Online
We are pleased to announce that we will now be sending report cards and grades electronically, via St. Anne's Episcopal School parent portal. If you have not signed into the portal or need help accessing the parent portal, please email rediker@stannesde.org.
---
Tuition Assistance Applications are Due by December 31, 2019

All tuition assistance applications for returning students must be submitted by December 31, 2019.

Please refer to the Tuition Assistance page on our website for a link to the application and further details.
Calling All Heron Siblings & Friends - Now Enrolling
Key Admissions Dates
Tuition Assistance Applications are due by December 31, 2019
FAST Application Portal opens on December 1, 2019
Admissions Applications are due by January 7, 2020
2020 Preschool, Pre-K and Kindergarten Winter Play Dates
Preschool (Age 3 - 4) - Friday, January 24, 2020 - 10:30 - 11am
Pre-K (Age 4 - 5) - Saturday, January 25, 2020 - 8 - 10am
Kindergarten (Age 5 - 6) - Saturday, January 25, 2020 - 11am - 1pm
Child must be minimum age by August 31, 2020
2020 Middle School ERB Testing Dates
Saturday, January 11, February 29, and March 25
8am - 11am
To reserve your child's spot, please call or
email Renee Chaudoin at 302-378-3179 x311.
All parents and grandparents are welcome to attend.
Wednesday - December 11, 2019
9:45 AM - 10:30 AM
Wednesday - December 18, 2019
9:45 AM - 10:30 AM
Weeks of 12/10
SH (Study Hall)
| | | |
| --- | --- | --- |
| M,12/9 | Girls Basketball Practice | 3:20-4:45pm |
| | Boys (Green) Basketball Practice | SH 3:20-4:45pm/Practice 4:45-6pm |
| T,12/10 | Boys (Blue) Basketball | 3:20-5pm |
| W,12/11 | Girls Basketball Practice | ½ court share with Green 3:20-5pm |
| | Boys (Green) Basketball Practice | ½ court share with Girls 3:20-5pm |
| R,12/12 | Girls Basketball Practice | 3:20-4:15pm |
| | Boys (Blue) Basketball Practice | SH 3:20-4:15pm/Practice 4:15-5:30pm |
| F,12/13 | Boys (Green) Team v Wilmington Friends at SAES | 4pm |
Heron Wear - St. Anne's Sweatshirts are Here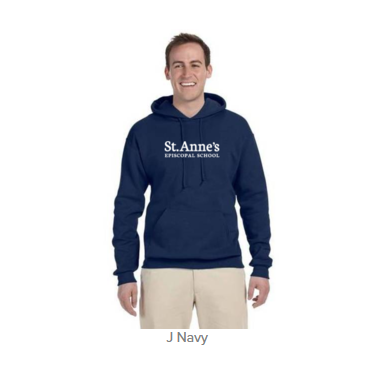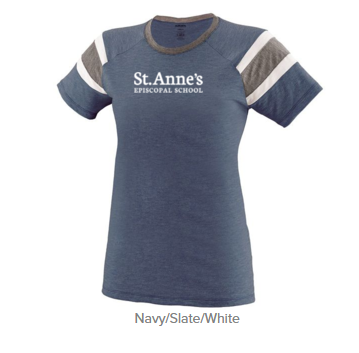 211 Silver Lake Rd. • Middletown, DE 19709 • (302)378-3179