Where children are known, loved, challenged
and inspired for their future.
Valerie White, Lower School Head
Sometimes I find myself wondering what messages are really sticking or sinking in with our students. We talk about respect, responsibility and compassion. We challenge students to look at others' perspectives and consider what it is like to walk in someone else's shoes. I see students wrestle with these ideas at school, but it is not all that often that I get to see how these messages impact them in a more global sense.

One of our young Herons (Grade 3) was particularly inspired by a message put out by the Premier League, a soccer organization in England. Take a look at their video and this poem that he was inspired to create: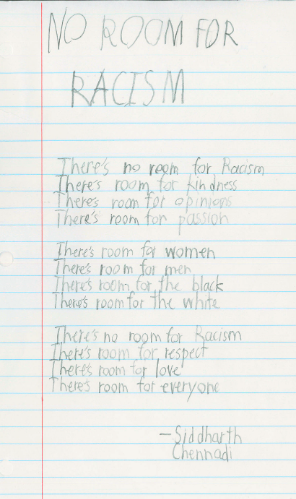 Upcoming Lower School Dates:
Family Chapel/Holy Communion - November 6
Vision Screening for Students in Grades K, 2, 4 and 7 - November 14
Parent Education: Mindfulness - November 13
SAPA fundraiser at Chipotle - November 19
Parent Education - Childhood SMART - November 21
Special Friends Day - November 26th
Thanksgiving Holiday/School Closed November 27 through December 2
Christmas Concert (grades 2-8) - December 19
Noon Dismissal for Christmas Break - December 20
Christmas Break - December 21 - January 5
Return to School - January 6
Congratulations to Our Heron Fall Athletes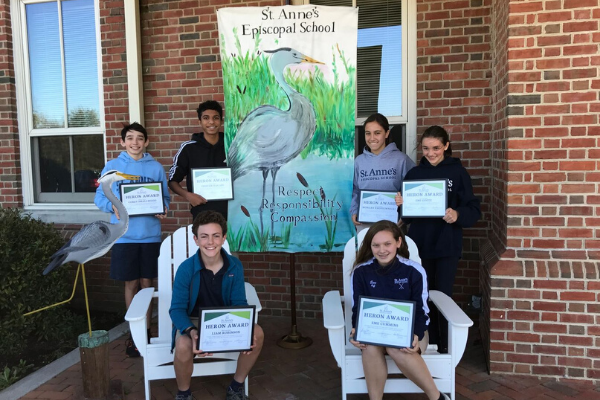 Good Day St. Anne's Families,
What a busy week it has been here at St. Anne's Episcopal School. Our fall sports concluded and I would like to congratulate our players and coaches for their hard work and for the way they represented our Heron community. Our players showed incredible growth as the season progressed. In Field Hockey and Soccer, teams shared the ball, and supported each other on offense and defense, while playing with intensity and pride. Our cross country times improved steadily throughout the season and many individuals experienced personal bests as they challenged themselves in each race. I was heron proud of our older student/athletes for the way they mentored and modeled hard work for their younger heron teammates. Congratulations to the following individuals receiving Peer Recognition.

Cross Country - Emi Goetz and Corey Smallwood
Field Hockey - Eme Cummins and Morgan Kropiewnicki
Soccer - Tristan Kalloo and Liam Robinson

"The world is never saved in grand gestures, but in the simple accumulation of gentle, soft, almost invisible acts of compassion every day." ~ Chris Abani
Robotics in the 5th Grade
Sarah Shpak, 5th-6th Grade STEM Teacher
"How can automation and robotics be used to protect the Earth's resources and the environment?" This is the challenge that the curriculum of Project Lead the Way (PLTW) asks 5th graders to consider. Attempting to answer this encourages students to reinvent their understanding of technology and its place in the world, while realizing their potential for being good citizens of the community, just as the St. Anne's mission states.
PLTW teaches students that robotics is much more than metal and wires. Robotics is about problem-solving; robotics is about working smarter, not harder. Robotics education asks students to look at the world differently, as an engineer does. It makes them ask questions about cause and effect, which are inputs and outputs. It challenges them to understand goals and limitations, which are known as constraints. Throughout the PLTW curriculum, students also learn small lessons and then build upon each one. They make a simple robot that turns a motor when a button is pushed. Then, expanding further with inputs and outputs, the robot is able to move, react to color, and perform other tasks.
My favorite lesson is when students are tasked to construct a model of a new toy. The classroom is transformed into a toy-manufacturing workshop. In teams of two, students consider the requirements of the task — each toy must include one moving part. They work to balance the constraints — the creation must be finished within two class periods and only using limited resources. In the end, toys such as "Dakota the Dog", "Magnetic Man", and the "Flying Mobile" were proudly created. What does this have to do with robotics, you might ask? Understanding the process of manufacturing, thinking creatively, and overcoming limitations are the steps that robotic scientists encounter daily.
At St. Anne's, we foster lifelong learning, and by providing students the opportunity to be challenged with robotics, students not only experience an evolving field first hand but also practice problem-solving and critical-thinking skills which are important for future success. You never know who will become the next great toy designer; perhaps it will be one of our very own St. Anne's Herons!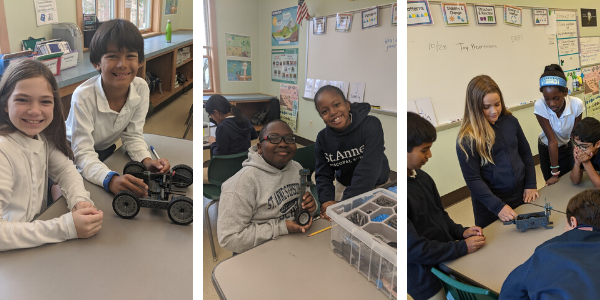 Important Upcoming Middle School Dates:
Math League Meet #1 - November 5
Holy Communion for All Saints Family Chapel: All School 8:15 am - November 6
HS Admissions Event (for students) - November 7
Parent Education: Mindfulness - November 13
SSAT Testing at SAES - November 16
St. Anne's Night at Chipotle (4-8 pm) - November 19
Parent Education - Childhood SMART - November 21
Middle School Party - November 22
Special Friend's Day - November 26
Thanksgiving Break - November 27-29
No School - Teacher In-Service - December 2
SSAT Testing at SAES - December 14
Christmas Concert (grades 2-8) - December 19
Noon Dismissal for Christmas Break - December 20
Christmas Break - December 21 - January 5
Return to School - January 6
Art Elective Supplies Requested
From Ms. Howard and Mrs. Sherman
We are doing a very festive and glamorous sparkling elective for the holidays so if anyone has any old costume jewelry, holiday ornaments, crafts, supplies or baubles the Art Room would love them!
Please send items in with a note attached: For The Art Room
Heart, Mind and Spirit Fund ~ Welcome to Week 3!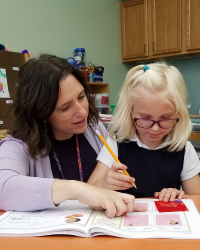 "I love St. Anne's tagline, "Open Hearts. Open Minds." In particular, I love that "Open Hearts" comes first. There are plenty of ways to get my child a good education, but St. Anne's is also concerned with her character.
The teachers take the time to really see and know her, and she feels that. It moves me deeply that St. Anne's takes such care in shaping people, and that's why my husband and I contribute to the Heart, Mind, and Spirit Annual Campaign."
-Mara Ormond, Parent 2027
Because every family benefits from Heart, Mind & Spirit, we ask every family to consider a pledge of support to this important 5-week campaign by November 22nd.
Your gift will:
Support individualized learning in small classrooms

Empower our teachers through professional development and leadership opportunities.

Attract and support talented students who enrich the St. Anne's experience for all.
All we need from you now is a pledge of support in order to count your participation. Pledges may be fulfilled by May 31, 2020.
Please make your gift by completing your mailed pledge form and returning it to school, or set up your gift online now by clicking on the button below:
Join Us for Chapel - Wednesday, 11/6 at 8:15am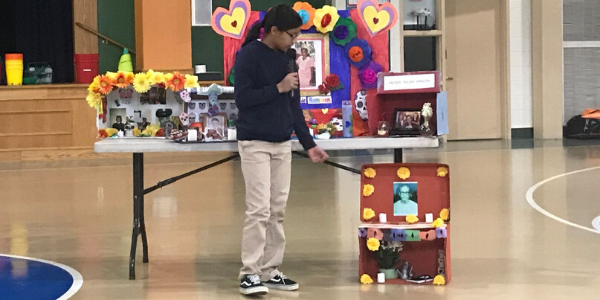 Kathy Hanna, Chaplain
On Wednesday, November 6, 8:15 am, we will celebrate the sacrament of Holy Communion for All Saints. This is our first Holy Communion of the year and our second Family Chapel. The Rev. Russ Bohner from St. Anne's Church, Middletown, will be our celebrant. The Feast of All Saints is when we remember the saints, past, present (that's us!), and future. In the Episcopal Church, all are welcome to receive communion. You are invited to receive the bread and intinct (dip) the bread in the wine. You do not have to receive the wine--the bread is considered full communion. If you would prefer not to receive communion, you can also receive a blessing. Please discuss this with your child, so you can decide what works best for your family. If you choose to sit with your child(ren), please join your youngest child's class and have older siblings join you.
This is also our Blessing Bag In-gathering, so if you have not had a chance to bring your donations in please, send them in by Wednesday.
Preschool - Gallon Bags (the zipper kind)
Pre Kindergarten - Nail clippers, Shampoo/conditioner/soap (travel size)
Kindergarten - Granola bars/protein bars
1st Grade - Individual oatmeal packages/individual raisin packages
2nd Grade - Tuna/crackers, chicken/crackers, peanut butter/crackers (small individual packages)
3rd Grade - Toothbrushes/toothpaste/floss (travel size)
4th Grade - Nail clippers, Shampoo/conditioner/soap (travel size)
5th Grade - Applesauce, cheese, and crackers (individual servings)
6th Grade - 8 oz Bottled water/Individual packets of instant coffee
7th Grade - Deodorant / chapstick / baby wipes (travel size)
8th Grades - Beef Jerky (individually wrapped) / Tissues (travel size)
Outreach Opportunity
Do you have leftover Halloween candy? You can drop it off at school, and we will donate it to Our Daily Bread and Friendship House.
Look for a bin in the vestibule to place your leftover candy donations. Thanks!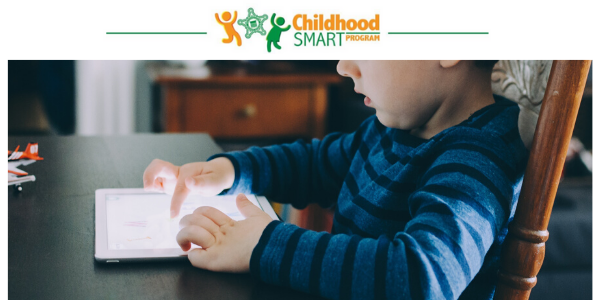 Parent Education: Online safety, Cyber-bullying, and Digital Citizenship
Thursday, November 21st
6:00 - 7:30pm
St. Anne's is proud to partner with the Secret Service to offer an important workshop to parents called Childhood Smart Program.
This workshop focuses on online safety, cyberbullying, and digital citizenship. This workshop is for parents of children in preschool to grade 8 as it is never too early to focus on these extremely important topics.
Important Note: There is potentially sensitive/emotional content in this presentation which will not be appropriate for younger children to hear. PARENTS/GUARDIANS ONLY.
Seating is Limited
The Childhood Smart Program was created in partnership with the National Center for Missing & Exploited Children (NCMEC) to help educate parents and children about computer and personal safety. The child safety experts at NCMEC create educational resources for parents and K-12 students. The Secret Service helps to disseminate these resources to schools and communities across the nation. We are proud to partner with NCMEC to bring these free prevention materials to schools.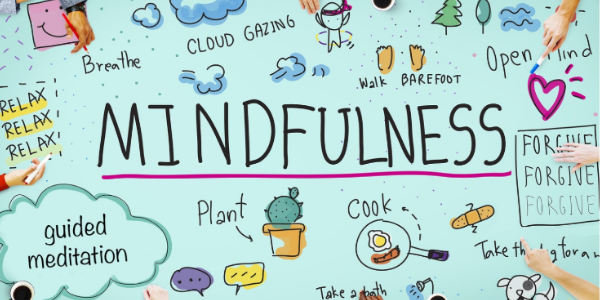 Parent Education: Mindfulness Training
Wednesday, November 13th
2:15 - 3:00pm
Mrs. Bernadette Smith, our Mindfulness Trainer who has been working with us since September 17th as a result of a grant given by the Michael & Nancy Pia Foundation, will offer a parent/guardian session on Wednesday, November 13th from 2:15 - 3:00 pm. Her presentation will include sharing how she has worked with our teachers and students over the past months. She will also be sharing practices that parents can use at home and in their work to enhance their mindfulness skills and practice.
If you are interested in participating, please RSVP below. Our location will depend on the number of participants, and we will communicate the location as we approach the session date 11/13. We hope to see you there!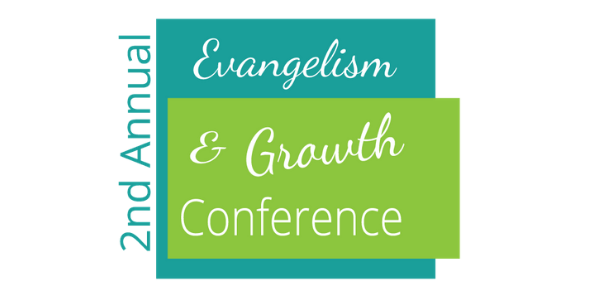 We are seeking qualified basketball coaches for our Boys Basketball Teams.
To Learn More visit: Coaching Opportunities.

Heron Basketball Shooting Clinic
Barry Davis and members of the St. Anne's Basketball Coaching Staff would like to invite you to the Heron Basketball Shooting Clinic. You will have an opportunity to take part in drills and instruction designed to improve your shooting skills.

Whether you are planning to try out for the team or simply to become a better player, we can help. Shake off the rust and get yourself ready. We will work on the fundamentals necessary to improve all aspects of your shot. See you there!
When: Friday, November 8, 3:20p-5p

Where: St. Anne's Episcopal School Gymnasium

Who: Grades 5-8, Boys and Girls
Limited to the first 40 players

Cost: FREE
Heron Wear - St. Anne's Sweatshirts are Here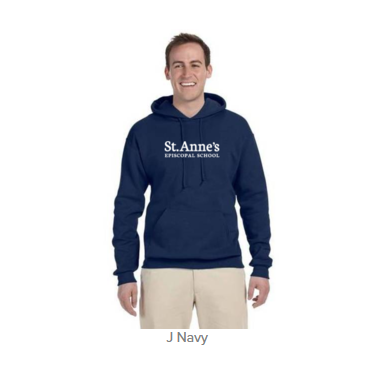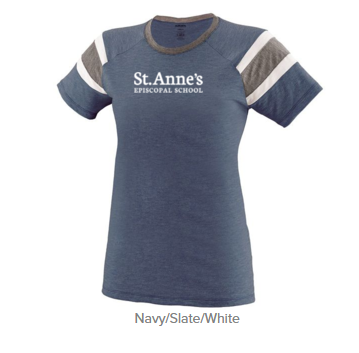 Thank You for a Fabulous Arctic Adventure Book Fair
Enjoy the many new pictures including Book Fair & Fall Sports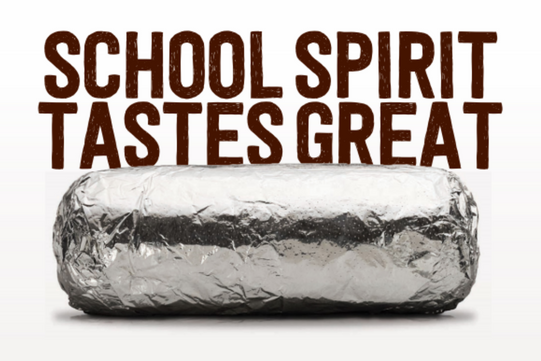 Join Us for
Chipotle Family Night in Middletown, DE on
Tuesday, November 19th
4 - 8 pm!
How to Raise the Most
for SAPA on Chipotle Family Night
1 - Download the Flyer
2 - Share the Chipotle Flyer with Family, Friends & Neighbors in person and on Facebook
3 - Stop by the Admission Office and Purchase Your Chipotle Gift Cards ($10 increments / Cash or Check)
4 - Bring the Chipotle Flyer and your family to dinner at Chipotle in Middletown on Tuesday, November 19th between 4-8 pm!
Weekly Chapel is now on Wednesday Morning
All parents and grandparents are welcome to attend.
Wednesday - November 6, 2019
8:15 AM - 9:00 AM
Wednesday - November 13, 2019
8:15 AM - 9:00 AM
Wednesday - November 20, 2019
8:15 AM - 9:00 AM
211 Silver Lake Rd. • Middletown, DE 19709 • (302)378-3179