Where children are known, loved, challenged
and inspired for their future.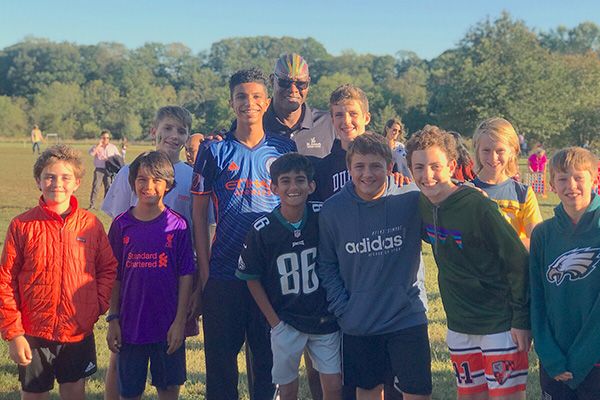 Dear St. Anne's Community,
It was another great week at St. Anne's Episcopal School. Our faculty continue to challenge our students to reach beyond the "A", encouraging them to reset academic goals where necessary, reflect and set the bar higher. While some students can exhale with the completion of ERB testing, others will be taking the standardized test this week. It is important to note that we assess the academic progress of our students in a number of ways, ERB's being just one.

I had my first experience with the blessing of the animals and absolutely loved it. I have to admit that I can't tell you much about the Chapel service, as the little boy in me was completely taken by the number of people in the gymnasium, all of the animals, and how well behaved the people and animals were. As I refocused and started to sing one of the hymns, I inadvertently let my dog leash go and my Bernese Mountain dog was off to make friends with a cute little poodle. In the end, blessings were received by all animals, stuffed or otherwise. Many thanks to our visiting Chaplains, Jay Hutchinson of St. Andrew's, Russ Bohner and Celeste Cox of St. Anne's Church, Middletown, and Chuck Weiss of Christ Church, Dover.

I spent the remainder of the week at the National Association of Episcopal Schools Jonathon T. Glass Institute for Heads of School. It was a very informative few days, with much of the conversation centered around Episcopal identity and relationships. I met many amazing people from across the country and enjoyed the exchange of ideas. What I found most powerful was the following quote which we include on our website.

"Episcopal schools exist not merely to educate, but to demonstrate and proclaim the unique worth and beauty of all human beings as creations of a loving, empowering God… They are created to serve God in all persons, regardless of origin, background, ability, or religion."

I enjoyed my new friends and was also quite happy to return to St. Anne's for the Fall Festival. It was interesting that so many of the topics discussed at the institute had been in action throughout the week at St. Anne's. The unique worth and beauty of all beings and creations are on display each day at 211 Silver Lake Road, regardless of origin, background, ability, or religion. At the Festival I found so much joy in, our student bands, Karaoke performances on the Hay Wagon, the Moon Bounce, assorted games, great food, including S'mores, oh, and the face painting (I strongly recommend the Wakanda/Bob Marley look), and best of all the opportunity to talk and laugh with members of the community. What a great week, what a great evening. We are truly blessed to have each other.

Thank you to our SAPA volunteers for your work on the Fall Festival, and all who made this an amazing week. #heronproud.

Regards,

Barry

"The world is never saved in grand gestures, but in the simple accumulation of gentle, soft, almost invisible acts of compassion every day." -Chris Abani-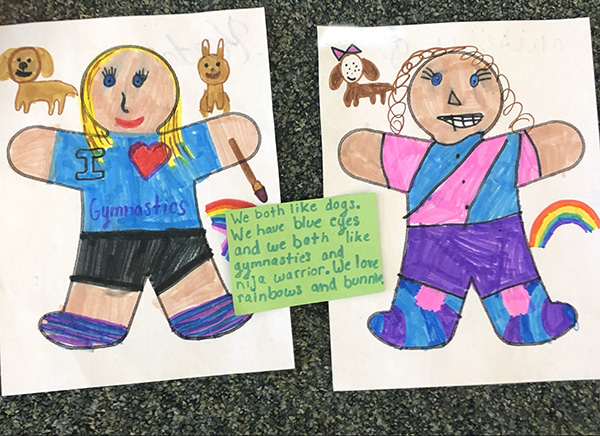 Valerie White, Lower School Head
What do you think of when you hear the word "struggle"? What kinds of emotions rise to the surface for you as you think about your child struggling? For most parents, this brings about feelings of anxiety and worry. We all want the best for our children, and we want to do anything that we can to protect them from danger, disappointment, sadness, and hurt. What we need to think about, though, is how "struggle" can actually help our children grow to be more confident, resilient, and ultimately more capable.

Jo Boaler, a professor at Stanford University's Graduate School of Education, talks about embracing struggle in her new book, Limitless Mind. When I see students who are afraid to volunteer an answer because they think they may be wrong, or I see a child's shoulders slump because he/she gets an assignment back that has several errors, I think to myself, "How can we help kids understand that these moments are actually opportunities?" Boaler says, "When you are struggling and making mistakes, those are the best times for your brain." In a recent article in the Stanford News, Boaler goes on to say, "When we embrace struggle, it's freeing. It changes how we go about our work. We're more persistent. We interact with each other differently. If you live just a single day with this perspective, you'll feel it – particularly if things go wrong. It changes those moments pretty significantly."

I encourage you to challenge yourself to embrace struggle both for yourself and your child. See how this simple shift in perspective can allow for opportunities to grow and learn in new ways.
Upcoming dates:
No School for Students/Faculty In-service - October 11
No School/School Holiday - October 14
ERB (Standardized) Testing: October 15 - 18
No School for Students / Parent & Teacher Conferences - October 24 - 25
Deadline for Hot Lunch Online orders for November - October 25
Book Fair Family Night - October 29
Family Chapel/Holy Communion - November 6
Vision Screening for Students in Grades K, 2, 4 and 7 - November 14
Finding My Voice by Emi Goetz - Class of 2020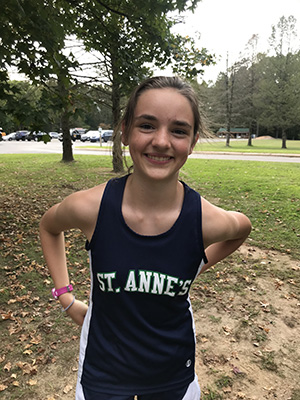 Ever since I was little I found it extremely challenging to speak in front of an audience, or even just a small group of people. Whether I was stepping up onto a stage or walking to the front of the classroom to speak, I could feel my face burn with heat. Butterflies seemed to be having a party in my stomach. I felt short of breath and so anxious that I just wanted to disappear. Public speaking is still a challenging task for me, but since I have come to St. Anne's it has become easier and easier every day. The safe environment and love I have felt from my teachers and classmates ever since the start of 6th grade, have put me at ease. I know that they would never make fun of my tomato red face or criticize me if I ever messed up my speech. Instead, they challenge me to be better every day and encourage me even if I don't do as well as I would have liked. They give me their full attention when I am speaking and make me feel like I am being listened to. The amount of public speaking requirements we have at St. Anne's is a little daunting for someone who doesn't like to be on display. But, I am very glad that we have so many opportunities for that because every time I go to give a speech in LA, present a slide about my Spanish-speaking country, help lead chapel with my advisory, present my science fair project to the judges, or participate in student-led conferences, I feel more and more confident. I am in 8th grade now. As I think about the number of times this year I will get up in front of an audience and speak, instead of feeling anxious or scared, I think of it as an amazing opportunity to grow and be challenged and I have St. Anne's to thank for that.
Calendar Events:
No School for Students/Faculty Inservice - October 11
No School/School Holiday - October 14
MS Student-Led Conferences/No Classes - October 24-25
Family Book Fair Night - October 29
Math League Meet #1 - November 5
HS Admissions Event (for students) - November 7
SSAT Testing at St. Anne's - November 16
Thanksgiving Lunch - November 21 (pre-order by 10/25)
Special Friends Day - November 26
Thanksgiving Break/No School - November 27 - December 2
No School for Students/Faculty In-Service - December 2
We would like to wish our families a Blessed Yom Kippur.
Welcome Ms. Pali Payne, MSSW, LCSW
We are pleased to welcome Ms. Pali Payne, MSSW, LCSW to our community in the role of mental health counselor. Ms. Payne earned her master's degree in Advanced Clinical Social Work from Columbia University and is scheduled to receive her doctorate in 2021 from the Philadelphia College of Osteopathic Medicine. She is an Adjunct Instructor at Temple University teaching classes including Infancy and Development, Intro to Psychology, and Careers in Psychology. In her clinical practice, Ms. Payne works with children, adolescents, and adults. Her wide range of experiences includes working in schools, hospitals, prisons and in-home settings. Ms. Payne will be on campus once or twice each week to support students and their families in a variety of ways. She is excited to be here and is eager to extend our mission through her work with us to ensure our children are known, loved, and challenged. If you are interested to know more about the services she can provide, please contact Lisa Bloomfield, Director of Student Learning.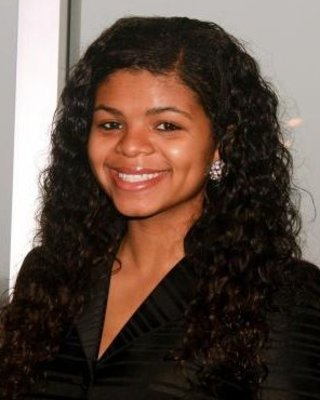 Heron Wear - St. Anne's Sweatshirts are Here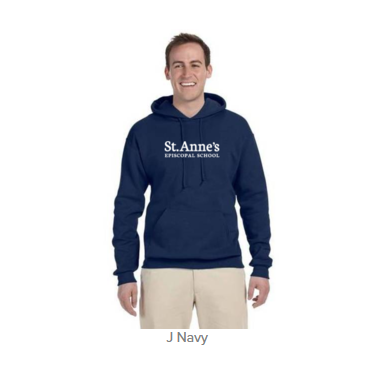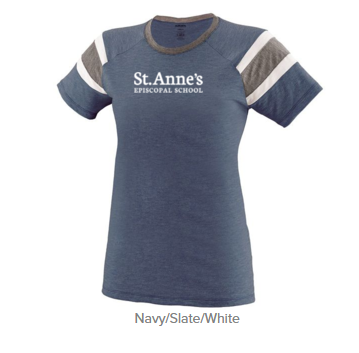 2019-20 Student Portraits are Available
School Portrait Ordering Instructions
The password is the students first and last name (no spaces, no hyphens,no apostrophes).
If you have any problems or would like to schedule for retake day please contact Erin Farrell at erin@erinfarrellphotography.com.
The ordering deadline is Tuesday, October 8th.
BOOK FAIR NEEDS YOUR HELP!
Take a look to see how you can help us deliver another fabulous award-winning book fair!!!
We could also need your empty clear or white 1-gallon plastic jugs (think milk and water jugs) and cardboard boxes!
They can be dropped off in the library.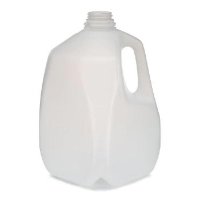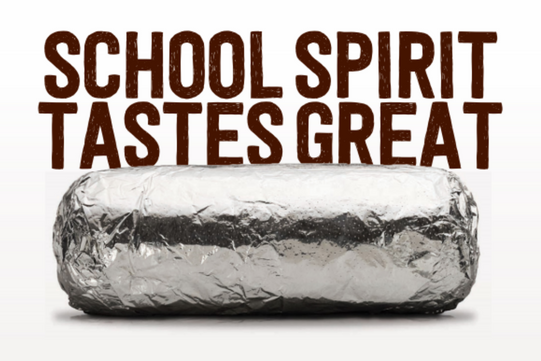 Alumni Update: Jack Flynn '09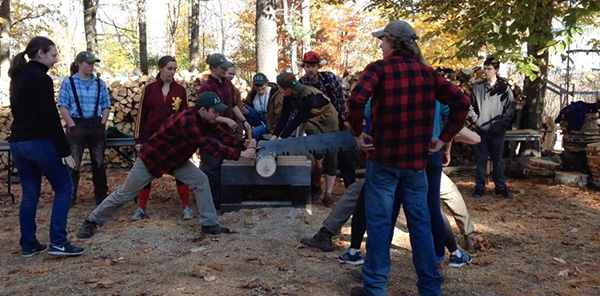 Jack Flynn '09 has covered some ground since St. Anne's!
After graduating from St. Andrew's School, Jack attended Colby College, where he majored in Biology. Last spring he completed his first year of medical school at University College Dublin in Ireland, then earned college credit over the summer working on a cardiology project at MaineGeneral Hospital in Augusta, ME. He kindly took time to share his reflections and plans for the future with St. Anne's:
Tell us about some recent highlights in the life of Jack Flynn. Is there anything you are especially proud of?
I am really proud of getting into medical school but I know that I am just starting this stage and I have a lot left to learn and do. At Colby, I was proud to be on the Woodsmen team for 4 years and was elected Men's Team Captain during my senior year. It was a fantastic time! I especially liked Burling, which is when you compete against someone else on a spinning log to see who can stay on the longest (best out of three). I did it on the water a few times, which was a lot harder at first. I would strongly encourage anyone who doesn't know what Burling is to immediately look up videos on YouTube and then find some large logs to practice on at home.
I spent a year between my college graduation and entering medical school working as an EMT in New Hampshire. Getting EMT training was an excellent way to get into medicine at a more basic level and has continued to provide a practical basis for a lot of my current learning.
Recently, I have been doing some longer distance runs around Dublin and the surrounding areas. It has been great to get back into running (which I first tried at St. Anne's) and in March I was happy to do my first half-marathon.
Where are you headed now?
I am currently very focused on med school as I want to make the most of my opportunity to learn medicine in a different country. Although I have gotten a taste of the work that I will be doing for the next 4 years, I know it is only going to become more challenging second year as we prepare for clinical rotations in the coming summer. I am interested in getting as involved in school as possible to help narrow down my choices of specialties.
What are your aspirations for the future?
I am interested after finishing school in Ireland to come back and practice medicine in the States. I hope also that shortly after my graduation, I will be able to travel abroad and help serve impoverished areas. I was fortunate enough to go to Uganda and learn about medicine while over there for a month during undergrad and I would really like to help out in similar areas once I become better trained in medicine.
Otherwise my only other aspirations are very general, to surround myself with caring hard-working people who will encourage and challenge me to perform better in the many arenas of life.
Can you describe something you "got" while at St. Anne's?
Well I like to think that I "got" a much better sense of how to be an empathetic friend and a more caring individual by thinking of the much wider world outside of yourself while at St. Annes. I think that while I was at St. Annes, I was also confronted with the desire to communicate more effectively, which is something that I have always remained conscious of and continually try to work on.
Is there anything else you'd like to share, with the St. Anne's community or your '09 classmates?
I'd like to say hi to my '09 classmates if any are reading this, as I have not been good in keeping up with people from our class. Like I said before, I'm still working on improving my communication. I would also like to say hi to the rest of the community and just say that if anyone is interested in discussing medicine, running on top of spinning logs or, the changes when living abroad then please contact me at jackcaflynn@gmail.com. Hard to believe it's been 10 years since graduation this past May!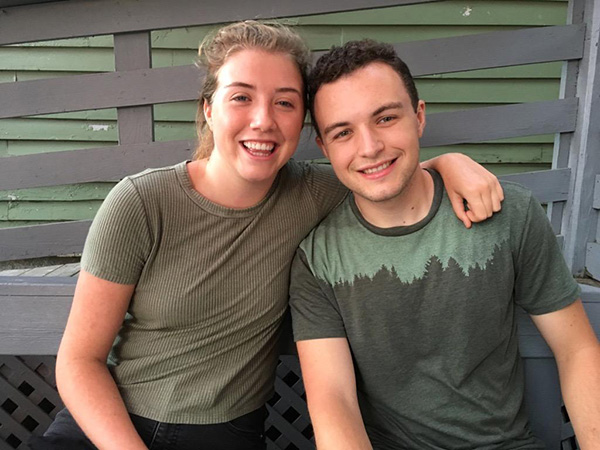 Fall After School Clubs - Now Accepting Registrations
Pura Vida Outdoor Language Adventure - Sessions will begin Wednesday,10/9 and run through 11/13 and is now open to K-4th grade! Weather appropriate clothing is a must as sessions will take place outside!

Drama Kids (K - 5th Grade) - starts on Thursday, 10/10/19 and end 1/16/20. Fee is $75/month. Visit www.dramakids.com/de1 or call 302-477-1025 to register.

Book Club Fun (2nd & 3rd Grade) - starts on Monday, 10/7 and ends on 11/11

Math Mania (2nd & 4th Grade) - starts on Tuesday 10/8 and ends on 11/12

Momentum Volleyball Club (3rd - 5th Grade) - starts on Wednesday 10/9

Dance Club (5th - 8th Grade) - Meets on Wednesday until 11/6
Weekly Chapel is now on Wednesday Morning
All parents and grandparents are welcome to attend.
Week of 10/7
M, 10/7 Boys Soccer Practice 3:20-5pm
Field Hockey Practice 3:20-5pm
XC Tri Meet v Delaware Valley Classical School & Newark Charter School 4pm

T, 10/8 Boys Soccer Game at MOT Charter 4pm
ED 3pm Depart 3:15pm ONE WAY TRANSPORTATION ONLY, NO RETURN BUS TO SAES
Field Hockey Game at Caravel 3:30pm
ED 2:20pm Depart 2:35pm Est. Return to SAES 5pm
XC Practice 3:20-5pm

R, 10/10 Boys Soccer Game at Caravel 3:30pm
ED 2:20pm Depart 2:35pm Est. Return to SAES 5pm
FH Practice 3:20-5pm
XC Practice 3:20-5pm
211 Silver Lake Rd. • Middletown, DE 19709 • (302)378-3179